Our Dental Care Services
Quality Care in a Comfortable, Caring Environment
Our number-one priority is our patients' comfort. We use any methods to ensure our patients have a comfortable experience during their dental visits.
---
Now Offering…
BruxZir Solid Zirconia the UNBREAKABLE crown, bridge, screw-retained implant crown, inlay or onlay with no porcelain overlay. BruxZir has a natural looking color with penetration all through the restorations and glazed to a smooth surface to reduce plaque accumulation. If you are looking for the most durable natural looking tooth replacement, ask Smile Designers about this product today.
---
Diagnostic (Exam and Diagnosis)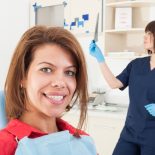 Comprehensive Oral Exams, Consultation and Treatment Planning, Gum Disease Diagnosis, Radiography Evaluation.
Learn more about our diagnostic dentistry.
---
Preventive (Oral Disease Prevention)
Fluoride Treatment, Protective Sealants, Prophylaxis, Teeth Cleaning, Oral Hygiene Maintenance.
Learn more about our preventative dentistry.
---
Cosmetic (Esthetic Treatments)
Zoom In-office Teeth Whitening, Porcelain Veneers, Porcelain Laminates, Inlays & Onlays, Full Porcelain Crowns.
Learn more about our Longmont cosmetic dentistry.
---
Restorative (Repairing Teeth)

Crown and Bridges, Tooth Color Restorations, Implant Restorations, Partial and Full Dentures, Repairing and Replacing Missing Teeth.
Learn more about our restorative dentistry.
---
Endodontics (Root canal Treatments)

Root Canal Treatments, Treatment of Trauma to the Teeth.
Learn more about Longmont's premier endodontics services.
---
Periodontics (Gum Treatment)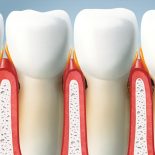 Advanced Gum Treatment (soft tissue management for gum disease), Dental Implant (to replace missing teeth and to stabilize dentures), Deep Cleaning.
Learn more about our periodontics treatments.
---
Children's Dentistry

Nitrous Gas, Tooth Color Fillings, Baby Tooth Crowns (caps).
Learn more about Longmont's favorite children's dentistry.
---
TMJ (Jaw Joint Treatment)

Night Guard, Sport Bite Guard, Soft Night Guard.
Learn about our TMJ treatment.
---
Oral Surgery (Mouth Surgery)

Tooth Extraction.
Learn more about Longmont's premier oral surgery services.
---
Others

Nitrous Oxide (laughing gas)